Leonor Varela Expecting First Child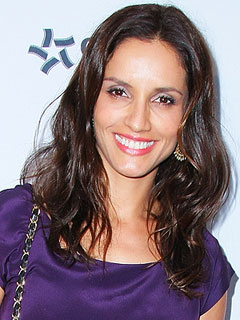 Victor Decolongon/WireImage
There's a baby on the way for Leonor Varela.
The Dallas star, 39, is expecting her first child with producer Lucas Akoskin this fall, her rep tells PEOPLE exclusively.
"It's Leonor's first child and the couple are over the moon," adds the rep.
The Chilean beauty, who's been heating up the airwaves as the villainous Marta Del Sol on TNT's summer blockbuster hit, has previously appeared in Blade II and starred as Cleopatra in the television mini-series.
Akoskin is currently in production on Words with Gods.
— Monica Rizzo