Hilary Duff and Luca Beach It In Mexico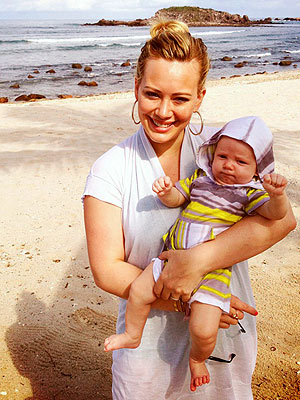 Courtesy Hilary Duff
Sun and surf!
Hilary Duff is enjoying it all with her 3-month old son, Luca Cruz.
The singer and actress, 24, has been vacationing in Mexico with her baby boy, and judging by her recent Tweets, has been having a great time.
"Ahh all tucked in, baby down," she Tweeted late Thursday night after sharing a photo.
"Such a great trip with my favorite people [my sister Haylie], my mommy and LUCA! Goodnight tweet hearts. My eyes are closing."
Duff has also been working on her bikini body, saying in April that "there is a little bit of pressure" to lose weight — but that most of it comes from herself.

— Evan Lambert