Alessandra Ambrósio Introduces Son Noah Phoenix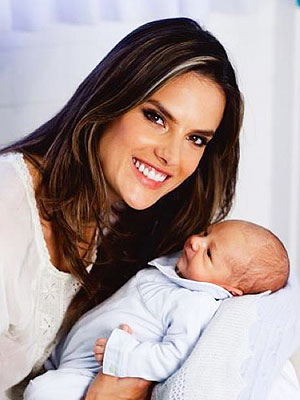 Courtesy Alessandra Ambrósio
Meet Noah Phoenix Mazur!
Alessandra Ambrósio introduces her 7-week-old baby boy in a photoshoot shared on her Facebook page.
"Wanted to give you all a sneak peek of Noah," the model mama, 31, writes of the pictures, which show her posing with her son and daughter Anja Louise, 3½.
"So thankful to Pampers. By taking these pictures we helped out UNICEF and those in need."
Ambrósio and fiancé Jamie Mazur welcomed their son on May 7.
To see four additional photos, visit the Victoria's Secret Angel's Facebook page.
RELATED GALLERY: From Supermodel to Super Mom

— Sarah Michaud