Spotted: Jillian Michaels and Lukensia Cuddle Close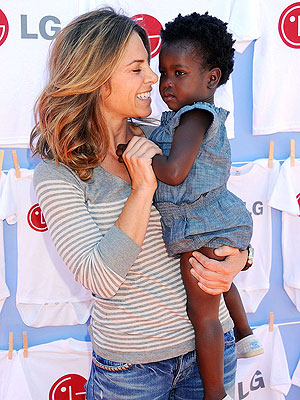 Gregg DeGuire/WireImage
Snuggle up!
Jillian Michaels gives daughter Lukensia, 2, a lift as they attend LG's 20 Magic Minutes event, held Saturday at The Garden at Ascona Mansion in Beverly Hills, Calif.
The personal trainer, 38, traveled to Haiti in May to pick up her little girl, just days after partner Heidi Rhoades delivered their son Phoenix.
It's been a busy two months, but Michaels seems to be adjusting to parenthood quite easily — although she still has a few questions.
"My 2 year old has tons of toys yet she insists on playing w/ only my stuff," she Tweeted recently. "My phone, glasses, keys, computer — someone please explain this."

RELATED: Jillian Michaels: Watching Heidi In Labor Was 'Awful'