Vanessa Lachey Shares Sunset Pregnancy Photo
Three words: One. Hot. Mama.
Pregnancy is clearly agreeing with Vanessa Lachey, who posted a photo of herself — highlighting her growing baby bump — in an infinity pool at sunset.
"Thanks for sharing all your beautiful baby bumps & embracing your bodies!" Lachey, 31, Tweeted Tuesday. "As promised, here's one [Nick] took."
Her photographer, husband Nick Lachey, 38, is also clearly enamored of his expectant subject.
"Watching your wife go through the phases of pregnancy is the most surreal, beautiful thing ever," the dad-to-be Tweeted last week. "Nothing like seeing life evolve…"
The couple's first child is due in September.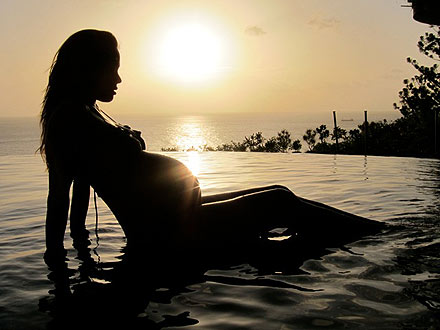 Nick Lachey
RELATED GALLERY: Stars Show Off Their Bikini Bumps!