Jerry O'Connell: I Want the Twins to Be In Showbiz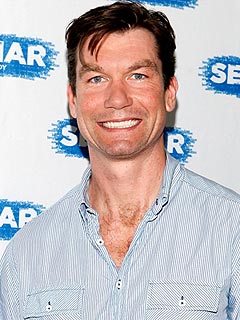 Cindy Ord/Getty
The O'Connell family show business legacy lives on!
Father-of-two Jerry O'Connell admits he has been coaxing his 3½-year-old twin daughters Charlie Tamara Tulip and Dolly Rebecca Rose to join him in the spotlight — much to wife Rebecca Romijn's dismay.
"I'm trying to force them into the entertainment industry. My wife is a little more, 'Let them find their way,'" O'Connell, 38, jokes to PEOPLE.
"I would love for them to be on the Disney Channel, maybe with a twins show of their own. Maybe they're the new Olsen twins!"

However, while the pint-size superstars recently began showing off their singing talents, no one can top their famous father's vocal abilities.
"I've seen The Little Mermaid, I'm not joking, 700 times. Seven hundred times!" he laughs. "I'm a grown man who knows all the lyrics. 'Look at this stuff, isn't it neat? Wouldn't you think my collection's complete?'"
Taking a break from his princess performances, O'Connell will be showcasing his voice during an upcoming episode of the Disney Channel's Jake and the Never Land Pirates, which is set to premiere early next year.
"In all honesty, when this opportunity for Jake and the Never Land Pirates came up, I just had to do it," he says. "It's just so fun to be in something that your kids can watch and they say, 'Is that Daddy?'"
For O'Connell, it's the perfect balance of his kids and his career. "It's one of the real perks of being a dad and being in the entertainment business," he adds.
— Anya Leon and Michele Stueven