Star Mini Men Love Fore!! Axel and Hudson Hats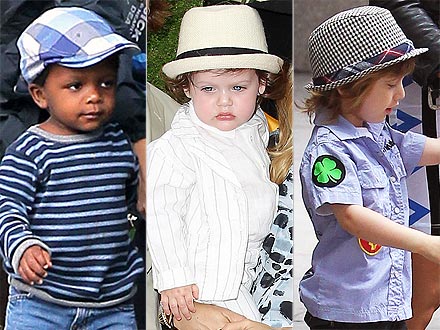 Ramey; Amanda Schwab/Startraks; INF
Hats off to Hollywood's cutest tots!
Lately, several celeb boys have been hitting the streets in some dashing toppers from Fore!! Axel and Hudson.
Not only did we spot Louis Bullock in the Buffalo Check Driver Cap ($18) while leaving school on May 3, but only days later on May 14, Max Bratman stepped out in NYC wearing the Mix Plaid Fedora ($28).
Even the ever-stylish Skyler Berman donned the Natural Trilby ($24) during a June 2 event with mom Rachel Zoe.
From the sleek designs to their chic detailing, the polished hats add instant pizazz to any little guy's mini style. Now hat's adorable!
— Anya Leon