Baby Gourmet: Yummy Organic Food for Your Babe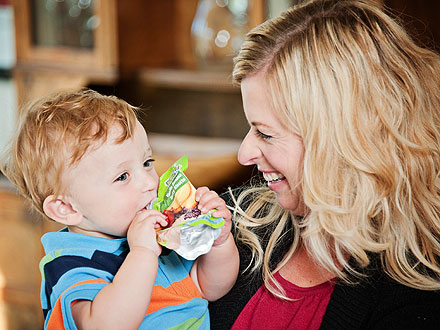 Courtesy Baby Gourmet
Let's be honest: How often does your little one's packaged baby food sound (and look!) appetizing?
Whether they're just starting on solids or are already an expert eater, finding new flavors for their pint-size palates can be a challenge.
But now Baby Gourmet is taking all the taste-testing (and prep time!) off your shoulders with their line of all-natural baby food.
With super yummy fruit and veggie medleys (Vanilla Banana Berry Risotto, anyone?), each batch of food is not only certified organic, but is also tasted to ensure it's delicious.
Once they've polished off their meal, who wouldn't love a little of their Baby Sweet Potato Pie for dessert. We'll bet you'll be tempted to take a bite, too!
— Anya Leon