Celebrate Your Child's Love of Learning with Geekie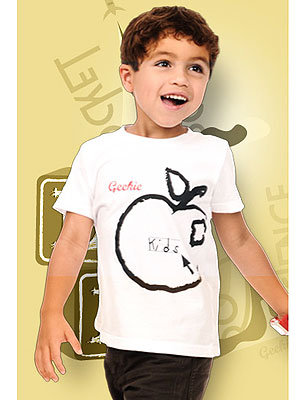 Courtesy Geekie
Who says school can't be cool?
From baby brainers to techie tots, Geekie is all about celebrating your child's love of learning with their collection of nerdy-chic graphic tees.
Determined to allow kids to embrace their individuality — and inner geek! — the line is full of edgy yet educational tops for boys and girls, ranging from toddlers to size 12.
Already a fan of the brand's inspiring designs, mom-of-two Kelly Rutherford has picked up a few tees for her kids, and has plans to feature the Imagination Tee ($22) on her website's list of monthly favorites.
Standouts include the pretty pink Geekie & Me Tee ($22) for girls and the office-ready Geekie Tie Tee ($22) for boys.
Shop the full collection at Begeekie.com.
— Anya Leon