Rachel Zoe Reveals Skyler's Latest Skill: Animal Noises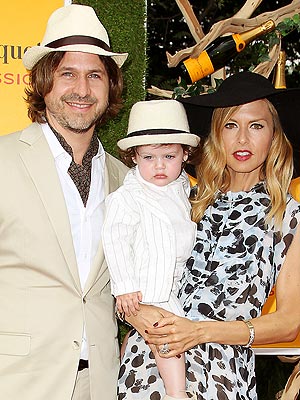 Amanda Schwab/Startraks
He's only 14 months old, but Rachel Zoe's son Skyler Morrison has already nailed a veritable catalog of animal noises.
"He can say every animal sound. I quiz him: 'What sounds does the horse make? What sound does the cow make?'" the stylist told PEOPLE Saturday at the Veuve Clicquot Polo Classic at Liberty State Park.
"He started walking a couple of weeks ago and now he's running. He's just super smart and active and curious," Zoe, 40, continues.
"He's happy from the minute he wakes up to the minute he goes to sleep. He's just my angel. He's my everything."

Skyler ran free during the event, toddling around often chased by dad Rodger Berman. When it was time to stomp the divots the polo players had etched in the lawn during the match, Skyler headed out and walked around the field while Berman shot some photos of the big moment.
— Sara Hammel