Joey Lawrence: My Daughters Talk Loud, Like Me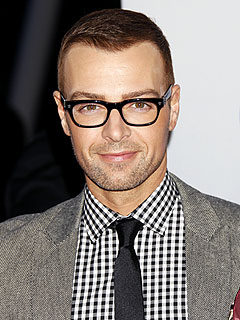 Francis Specker/Landov
As his daughters grow older, Joey Lawrence can start to see which parent 6-year-old Charleston and 2-year-old Liberty are really taking after.
"They're very passionate; they talk a lot. They talk real loud, which is sort of my M.O. I guess," he tells PEOPLE with a laugh.
Despite growing up in a house full of boys, raising girls has come easily to the star, who's found a niche with each of his little ones.
"Libby loves trains, so Santa Claus for Christmas brought her the [Chuggington Chugger] train table and all the Chugger train tracks," he says. "That's all she wants to do. We do that and I read to her — she loves these little Dr. Seuss books. She likes to ride with me in my car."

Meanwhile, big sister "Charli and I go to the movies, and I help her with her homework; we play the piano together," Lawrence says. "We play with Barbies and Color Me Mine and it's fun."
While his daughters are his first priority, the actor also makes time for his other baby, the ABC Family series Melissa & Joey, on which he stars and serves as producer. The show's second season premieres Wednesday at 8 p.m., but filming of its third was pushed back when costar Melissa Joan Hart announced she's expecting her third child.
"It's not my baby," Lawrence jokes, adding, "She just wants to take the time, have her little one and then come back to work."
— Kiran Hefa