iNTAKT: A Cool and Hip Collection for Boys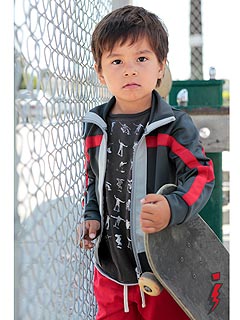 Courtesy iNTAKT
Are you ready to revamp your son's wardrobe this season?
With the recent launch of iNTAKT, you'll have no problem stocking your skater boy's shelves with a selection of graphic tees, sporty polos, board shorts, cargo pants and much more.
The all-boys collection (ranging in sizes from 12 months to 7 years) concentrates on your little guy's need for easy-to-wear pieces without compromising their cool and hip pint-size style.
Standouts include the retro VW Bus Tee and the casual Camo Cargo Shorts.
Added bonus: They're offering a 25 percent discount on purchases of $100 or more through June 30 when you enter coupon code W4TG4B2G at checkout. Click here to order.
For more information, visit Intaktclothing.com.
— Anya Leon