PaigeLauren Launches Comfy Spring Collection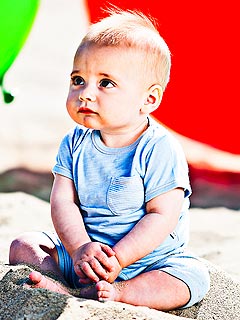 Courtesy PaigeLauren
Summer's (almost!) here and the living is easy.
And what better way for your babe to relax and soak up the sun than with PaigeLauren's adorable new spring/summer line?
The brand's latest collection stays true to their signature style of comfy meets chic with their selection of cozy rompers, casual bodysuits, and oh-so cute tops and bottoms.
Our faves are the Classic Twofer Dress ($33) and the Classic Romper ($35), which features an attached hood.
So whether you're on the go or enjoying a lazy afternoon at the park, the stylish yet no-fuss pieces make dressing a breeze.
It's no wonder celeb moms including Jennifer Garner, Rachel Zoe, and Selma Blair are fans!
To shop their seasonal selection, visit Paigelaurenbaby.com.
— Anya Leon