Cortney and Robert Novogratz Get Creative with LEGO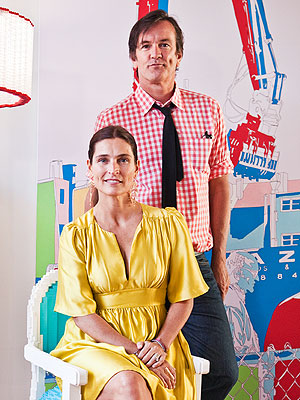 Michael Weschler for The LEGO® Group
With seven kids from toddler to teen, design duo Cortney and Robert Novogratz are experts at keeping creative spaces organized and clutter-free. To share the secret of their success, the stars of HGTV's Home By Novogratz recently teamed up with LEGO to champion homes that unleash tots' imaginations — according to a LEGO Friends survey, 71 percent of parents think the design of a child's room impacts creativity.
At an event at their cutting-edge, kid-friendly NYC pad on May 17 (filled with cool, custom LEGO installations like a turquoise chair), the design-driven parents talked about the importance of giving each small fry a space of her own.

"It's important to give each child their own workspace and play space filled with materials designed to help express their ideas in a productive and inspirational way, like art and craft supplies and construction toys," Cortney says.
The number one bedroom request by kids: More space to play and hang out. Get little ones as young as 5 involved in the process (which will make them more inclined to look after their stuff) and follow a few Novogratz-approved tips: Leave plenty of floor space open for playing and hanging out, make sure storage is accessible to kids, have fun decorating with bold colors, and show off creations and collections with shelves or pin boards.
Looking for a little design inspiration? Check out the Novogratz's mood board (below) and pick up some great ideas to use in your babe's bedroom.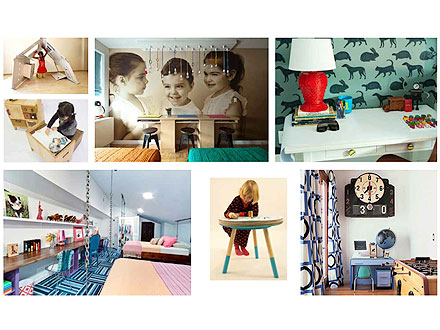 Courtesy of Cortney and Robert Novogratz
— Brooke Showell