Jessica Alba and Her Girls Get Glamorous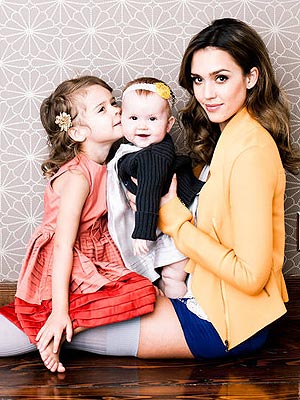 Courtesy FastCompany
It's a day of dress up!
After being named one of the top 100 most creative people in business in 2012 by Fast Company, Jessica Alba poses with her daughters — Honor Marie, 3½, and Haven Garner, 9 months — for an ultra chic photo shoot.
While the adorable sisters donned girlie pink and white dresses, Alba looked stylish in a melon-colored blazer, white top, super short cobalt bottoms, thigh high socks, and black patent heels.
Later, the mom-of-two swapped out her sexy get up for a glamorous black and white printed dress while her baby girl looked oh-so sweet in her ruffled bloomers.

The actress was recognized for co-founding The Honest Company, a line of eco-friendly baby and household products.
"You spend more time changing your kid's bum every single day than anything else," Alba says of the colorful yet chemical-free diaper collection. "Why not have it be more pleasant?"
And while Alba admits the family market was already full of products claiming to be equally as eco-conscious as her proposed plan, she was one of the few to follow through on her promise.
"I was sick of people saying, 'This is our green line, it costs a dollar more,' but it's the same stuff that's in everything else," she explains. "They deleted one fragrance, but it still has tons of carcinogens. Like, really?"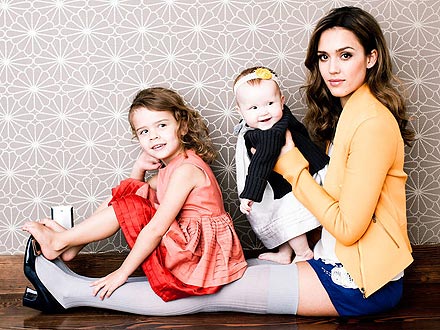 Courtesy FastCompany
— Anya Leon