Rosie Pope Debuts Doll Collection with Mattel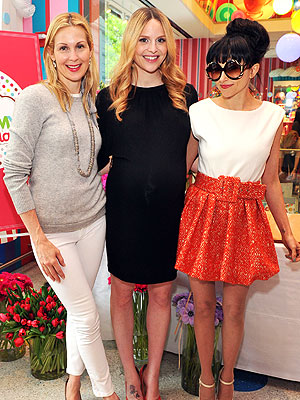 Diane Bondareff/AP
Rosie Pope has babies on the brain.
Not only is the Pregnant in Heels star expecting her third child — a girl! — but on April 26 the mom-to-be celebrated her recent partnership with Mattel for the new Little Mommy doll line at Dylan's Candy Bar in New York City.
"I can't think of a more uplifting, fun place to celebrate moms, daughters and of course the importance of play," Pope said.
Joined by friends (and fellow moms!) Kelly Rutherford, Stacey Bendet and Tiffani Thiessen with daughter Harper, Pope and her guests got up close and personal with all the dolls and their adorable accessories.

"To work with Mattel is really an honor because I believe in the importance of a mother as a role model for our little girls," Pope explains.
The new collection focuses on the milestones of mini motherhood beginning with the cuddly Baby So New doll ($20) which comes in three super cute outfits — jewel, elephant or owl print — to fit your little one's pint-size personality. Plus, each sweet doll also has a matching bottle or pacifier and a blanket.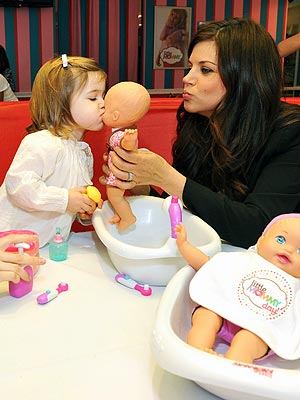 Diane Bondareff/AP
Your daughter is also sure to love the Princess and the Potty doll ($22), which not only talks, but uses her tiny toilet, too (hand sanitizer included!), and the Sweet as Me doll ($11), from the trendy toddler line.
"I simply can't wait for my little girl to be old enough to play with the Little Mommy dolls," says Pope. "They celebrate style and they help teach about milestones from potty training to transitioning to a toddler bed."
To check out the entire line, go to littlemommy.com.
— Anya Leon