Robert Downey, Jr. Introduces Exton Elias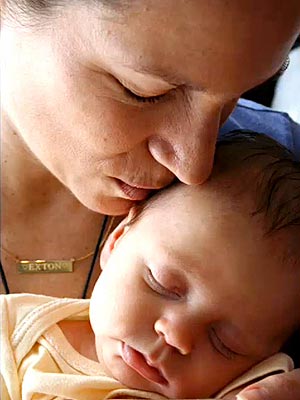 Courtesy Robert Downey, Jr.
Robert Downey, Jr. may be starring as Iron Man in The Avengers, but the most important role for him right now is clearly that of proud father.
Downey and his producer wife, Susan, welcomed son Exton Elias in February, and the actor couldn't resist showing off pictures of the little guy during a Thursday appearance on The Tonight Show with Jay Leno.
"I have to exercise just a little restraint," Downey jokingly demurred when Leno initially asked him to debut the photos, before adding: "I mean, if you want me to, I will."
"He's so darn cute, isn't he?" Downey mused over a picture of the 3-month-old in a hoodie and cap, before speculating that he'd get in trouble with his wife.

Explaining the origins of his son's name, the actor revealed that he and Susan drew from family history when choosing it.
"My wife's great-uncle Joe was kind of eccentric — when he was in fourth grade, he realized he didn't have a middle name, so he changed his name to J. Exton," Downey notes.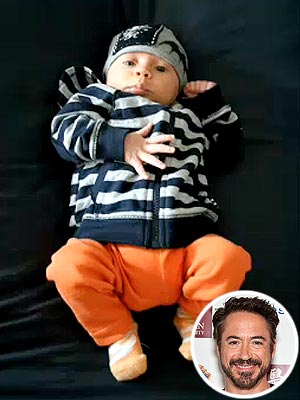 Courtesy Robert Downey, Jr./Inset Splash News Online
Vodpod videos no longer available.
–Liz Raftery