BumpWatch: Drew Barrymore – Shady Lady!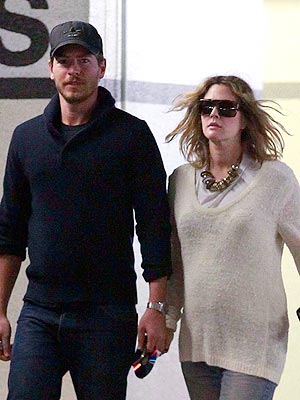 Bruja/Juan Sharma/Pacific Coast News
A new month brings a bigger baby bump for Drew Barrymore.
The actress, 37, who is reportedly expecting her first child — a girl, according to a source — was spotted out and about with fiancé Will Kopelman this week.
Barrymore sported a loose cream-colored sweater that bulges slightly around the abdomen.
While the couple haven't publicly confirmed the pregnancy, Barrymore and Kopelman enjoyed what sources said was a combined wedding and baby shower in Los Angeles on April 21.
RELATED: Drew Barrymore Celebrates Showers in Los Angeles
— Tim Nudd