Victoria Beckham: I Forgot My Son on the School Run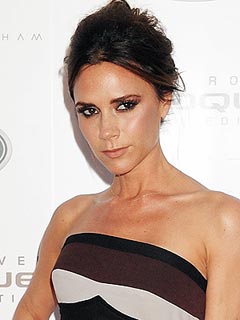 Dave M. Benett/Getty
From her perfect tresses to her immaculate wardrobe, no detail goes unnoticed with Victoria Beckham — except, perhaps, a missing member of her family.
Recently, the fashion designer was the epitome of preparedness for a full day of juggling both her kids — Brooklyn Joseph, 13, Romeo James, 9½, Cruz David, 7, and Harper Seven, 9 months — and her career, but quickly learned that even the best-laid plans can go awry.
"I got up early with Harper, sorted Harper out, got all the kids their breakfast, got them ready for school, put Harper in the car seat and said, 'Come on kids, we have to get going or we're going to be late,'" Beckham, who does the daily school runs with husband David, tells Vanity Fair.

"So I jump in my Range Rover, put the car seat in, put my iPod on — obviously very important — and I drive to school."
And while Beckham, 38, may have temporarily marveled at her multitasking skills, it didn't take long for her to realize things were just a little too quiet for comfort.
"And then I realize: I'd left Brooklyn in the kitchen," she says. "I was driving along, talking away, and all the sudden, I looked at the front seat, and I was like, 'S—! S—! I've forgot something!'"
Fortunately, Beckham found her precious cargo — along with an audience! — safe and sound outside the family's home.
"David was standing there in the driveway with all three boys, just [shaking his head]. And I felt like such an idiot because I was in such a rush," she shares.
"Harper was in the car, I was in the car, and we were on the way to school. But we did not have the child who needed to go to school."
— Anya Leon