Family Photo: The Silverstone-Jarecki's Coachella Cutie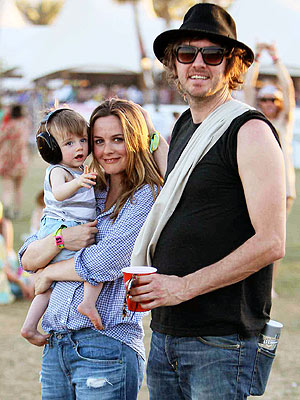 WENN
Check out those headphones!
Alicia Silverstone and husband Chris Jarecki bring their little guy, 11-month-old Bear Blu, along for a laid-back afternoon at Coachella on Saturday in Indio, Calif.
"He's almost standing [on his own] and he's walking with [a] chair," the actress, who's currently guest-starring on Suburgatory, told PEOPLE recently.
Silverstone, 35, and Jarecki were married in June 2005 in Lake Tahoe.
RELATED: Rollin' with Homies (and Parents!) Alicia Silverstone and Jeremy Sisto