Gwen Stefani: More Harajuku Mini for Target Collections to Come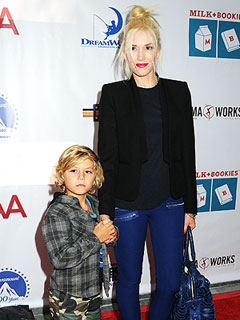 Byron Purvis/AdMedia/Sipa
Gwen Stefani is far from finished leaving her stylish mark on the kiddie fashion world.
Since launching her first Harajuku Mini for Target collection last fall, the designer says she still has plenty of pint-size pieces to debut.
"We've got new collections coming and coming and coming," the mom-of-two told InStyle while attending the Milk + Bookies story time celebration on April 15 with son Kingston, 5½.
And the source of inspiration should come as no surprise to the No Doubt frontwoman's fans. "I draw from Japanese inspiration or from Japanese kids clothes," Stefani, 42, explains.

But while her initial entry into the fashion industry began with her adult L.A.M.B line, Stefani seems to have found her niche in childrenswear. "I love to do both," she says.
"I really enjoy doing the children's right now probably because it's new."
— Anya Leon