Daya Vaidya Expecting Identical Twin Boys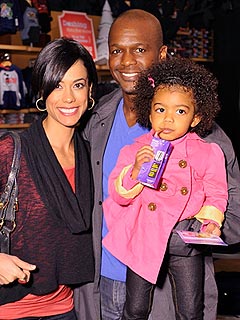 Gary Gershoff/WireImage
Come July, it'll be double the fun for Daya Vaidya.
The Unforgettable actress, 38, is pregnant with identical twin boys, her rep confirms to PEOPLE.
Vaidya and husband Don Wallace, who are already parents to 2½-year-old Leela Grace, are "beyond excited and doing great." The actress Tweets, "Just got back from an ultrasound and they're looking good! Soooo happy!"
Speaking to Big City Moms after the birth of her daughter, Vaidya described her most memorable moments as a mom.
"The first time I held her," she recalled. "More recently when Leela said 'I love you mommy.'"
— Sarah Michaud with reporting by Lesley Messer