Sprout Launches Organic Toddler Meals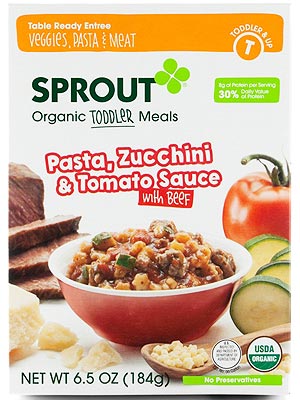 Courtesy Sprout
Whipping up meals for a picky eater is hard enough, let alone making sure it includes healthy ingredients.
So what if you could serve up a yummy entrée that includes everything from whole grains and beans to veggies without all the hassle?
Thankfully, you can because one of our fave baby food lines, Sprout, has just launched a collection of organic toddler meals that will leave your tots asking for more.
Free from preservatives and additives, each recipe was created by celeb chef (and dad-of-three) Tyler Florence so you can introduce your little ones to nutritional foods early without feeling guilty if you don't always have the time to cook.

Even better: Each meal is packaged in microwaveable, BPA-free pouches that you can recycle.
For more information on these homemade-worthy dishes (including where to buy), go to sproutbabyfood.com.