Nancy Tillman: All Children Have a 'Crown on Their Head'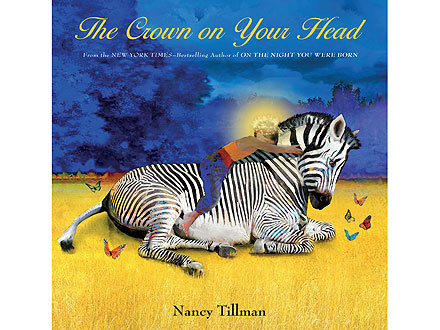 Courtesy Feiwel & Friends
Though her two children are now adults, for author Nancy Tillman, they remain her continued source of inspiration.
"There were some bullying episodes at my daughter's school when she was very young. I remember telling her and all of her girlfriends that they were born with a crown on their head and no one had the right to take it off and no one ever could. It really started from that," she tells PEOPLE of her latest book, The Crown on Your Head.

Illustrated by Tillman herself, the picture book is aimed at helping parents impress upon their kids their uniqueness, and how it can never be taken away.
"I wanted to get the same message across to all children that I did to my own," she says. "That they were unconditionally loved, that there was no one in the whole world exactly like them, and there never would be."
In addition, Tillman hopes the book can serve as a tool for parents to help convey how much they value their children's special nature.
"What I'm really trying to do is give words to parents to say what they already feel about their children, and really trying to create a bonding experience between parent and child," she says.
To further that mission, Tillman also partnered with Kohl's for a special collection featuring her books and a matching plush toy whose profits benefit children's healthcare initiatives last year.
And it got the support of celebrity moms like Katie Holmes: Daughter Suri Cruise was photographed carrying the panda in October.
"That's a thrill because it's always fun to see a celebrity or a celebrity's child holding one of my items from the collection," Tillman says, "but it also means it's going to get more people into Kohl's, sell more books, and more money is going to go to children's charity."
– Kiran Hefa