Fab Sale: Free Shipping at Little Skye Children's Boutique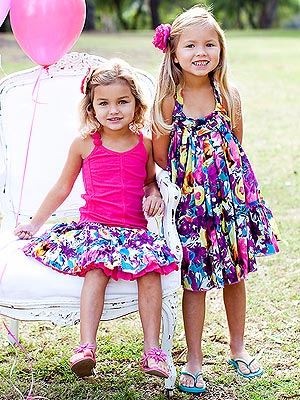 Courtesy Little Skye Children's Boutique
Spring has spring, which means it's that time of year to update your child's warm-weather wardrobe.
And if you're a fan of mini designer duds like we are, we suggest starting your shopping spree at chic kids e-shop, Little Skye Children's Boutique.
Not only do they stock a well-edited mix of high-end brands (Oilily, Stella McCartney, Elaine et Lena and Pepe to name a few), but they do a great job of keeping up with the latest trends (metallic sneakers, anyone?)
Standouts include Anthem of the Ants's nautical-inspired stripe dress ($60) and Cakewalk Tea and Cake's floral design jeans ($88).
Added bonus: Until May 31, they're offering our readers free shipping on all orders. Just enter code: CBB2012 at checkout.