Meet Hawkins Crawford Romo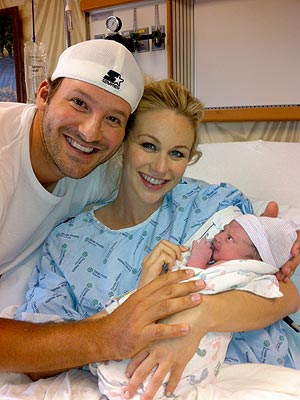 Courtesy Crawford-Romo Family
First family photo!
After welcoming their son Hawkins on Monday evening, Tony Romo and his wife Candice Crawford snuggle up to their baby boy — swaddled in the traditional hospital blanket and hat — for a sweet snapshot.
The picture-perfect moment came after Crawford delivered the 8 lbs., 8 oz. newborn, who has already been named "a part of the Dallas Cowboy family" by a spokesperson from the team.
The Dallas Morning News reports that on Wednesday morning, the new parents packed their bags and headed home from Texas Health Presbyterian Hospital Plano with their most precious cargo.
— Anya Leon