Ne-Yo: Why I Named My Son Mason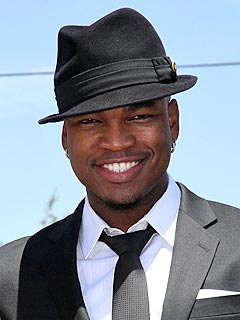 AJM/Empics/Abaca
Not all celebrities follow the trend of picking wild-out-of-the-box names for their little ones. Take Ne-Yo, who thoughtfully selected "a very strong, very stout name," for his second child, son Mason Evan.
"We needed him to have a name that felt like a gentleman, like somebody you have to respect, " the singer tells PEOPLE Wednesday at New York's Liberty Theater, where he launched Malibu Red at a private concert.
"Mason Evan Smith, you have to respect that name."
And while he's a bit picky when selecting his kid's names, don't expect the musician to be a stage dad.

"I'm not going to be that dude that predestines my children's future," he says. "I'm just going to do my best so that my daughter doesn't end up on a pole and my son doesn't end up on the corner. And whatever they do outside of that is pretty much their decision."
Admittedly, it's difficult to work full-time with two tots at home. In addition to 5-month-old Mason, he and Monyetta Shaw are also parents to daughter Madilyn Grace, 16 months.
"I missed [Madilyn]'s first words," the R&B vocalist shares, adding, "I gotta say the best thing about having two kids is just having two kids."
These days, the singer is trying to create a balanced family life. "Some people say, 'One day at a time,'" he notes. "I say, 'One minute at a time.'"
— Jenisha Watts