Jewel to Debut First Children's Book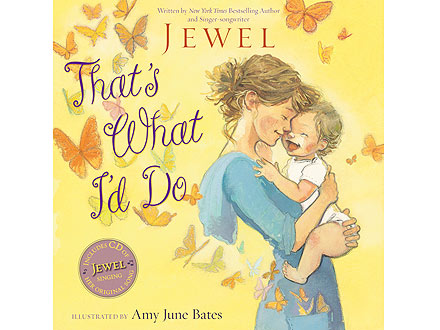 Courtesy Simon & Schuster
While new mom Jewel was expecting her baby boy, Kase, she was plotting.
"I wanted to create a children's music book for quite a long time," the singer tells PEOPLE Moms & Babies. "[So] when I got pregnant, it was finally a great chance to get it written and really make it something that I hoped my son would like."
The result of all her hard work is a hardcover illustration book and companion CD titled, That's What I'd Do, which will be released on Sept. 18.

"To me this is just a love story to your child," explains Jewel as she proudly reads a few lines from the text. "If I owned the sky…I'd gather up the clouds…If I had the sun, I'd put yellow in a brush and paint you a portrait…"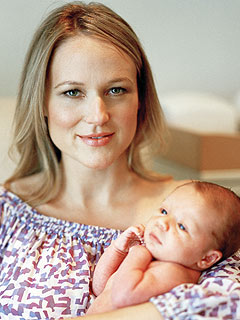 Kurt Markus
Inspired by her song, What I'd Do, the goal of the book was to teach her son (and other children) about rhyming at an early age.
"I'm really excited for moms to get to sit down and read this to their babies because it's really a devotion for lyrics," she explained. "I hope all mothers get to feel that it's a love letter to their kid. You can play the CD in your car or read the book at night before bedtime."
So how did her little man react to his mom's loving words? "He smiled," she shared. Though, there's one part of the book that gets the vocalist especially emotional.
"The very, very last page of the book shows a mom leaning in really close and touching noses with her baby, it's so sweet, it makes me tear up every time," she revealed.
Ultimately, Jewel only wants her boy to remember: "That he was loved."
For more information on the book's release, go to simonandschuster.com.
— Jenisha Watts