Alessandra Ambrósio: I Love This Pregnancy!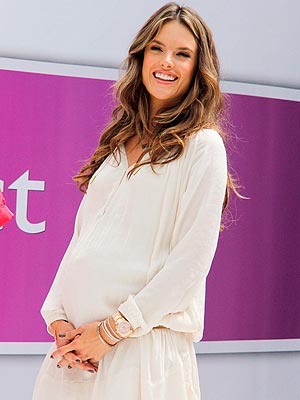 AKM/GSI
With one pregnancy already under her belt, Alessandra Ambrósio isn't having any difficulty the second time around.
The Victoria's Secret stunner, 30, may already be in her third trimester — she's due mid-May, she tells PEOPLE — but she's still wearing heels and isn't experiencing any discomfort.
"I feel great," she said Friday at the Grove in L.A., while promoting Philips SatinPerfect epilator.
"I feel really good. I love this pregnancy. It's been really easy. I haven't gotten really nauseous or anything."
Ambrósio attributes feeling great to staying fit.

"I've been very active," she explained, with her 3½-year-old little girl, Anja Louise, in tow.
"I've been exercising. I've been going for walks and doing yoga. Playing with my daughter all the time gets me in good shape I guess. I don't have to work every day, so I get to spend time with her and be at home doing things."
The Brazilian bombshell, who says she's waiting "a few more weeks" to find out the sex of her baby-on-the-way, is excited to overlap pregnancies with her fellow Angel, Adriana Lima.
"It's nice to have kids at the same time," Ambrósio says. "Our daughters met last year backstage at the Victoria's Secret show. But our schedules are so different now that I'm not working, so our kids don't get too many play dates."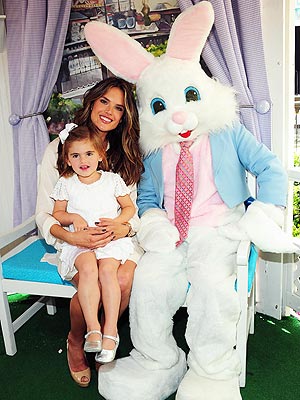 Albert Michael/Startraks
— Dahvi Shira