Baby on the Way for Newlywed Josh Lucas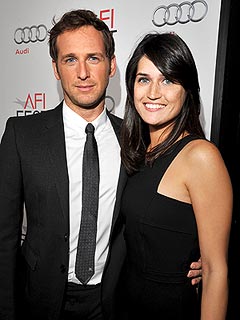 Lester Cohen/WireImage
Home life just got sweeter for Josh Lucas.
The actor, 40, quietly got married last weekend — and he and new wife Jessica have a baby on the way, his rep confirms to PEOPLE.
Lucas revealed in January that he was engaged, saying on The Tonight Show that he popped the question after he had a scary encounter with a mountain lion while filming a movie in Big Sur, Calif.
The actor told Jay Leno that after scaring the animal away by screaming, "I worked my way into the trailer and I got in and I decided at that moment that this woman was the woman for me."
Lucas, who starred in Sweet Home Alabama, most recently appeared on The Firm.

— Mike Fleeman and Elizabeth Leonard