Charlize Theron Says Swaddling's 'Pretty Amazing'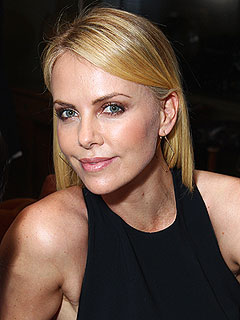 Alexandra Wyman/WireImage
After the surprise announcement of the adoption of her son Jackson, Charlize Theron admits things have changed — namely, the public goodwill coming her way.
"It's been amazing, the amount of emails and congratulations," the Snow White and the Huntsman star, 36, told Ryan Seacrest Friday on his radio show.
"Everyone's just been so lovely — it's been really nice."
When asked about her time as a parent thus far, Theron replied that keeping her 4-month-old son well-wrapped seems to be the secret to success.
"I didn't think I would be a fan of the swaddling, but the swaddling's pretty amazing," she says.

"It sort of looks a bit like a straitjacket — you're like, 'Is this child abuse?' — but for some reason they just love it."
— Sarah Michaud