Look for Less: Skyler Berman's Beanie Chic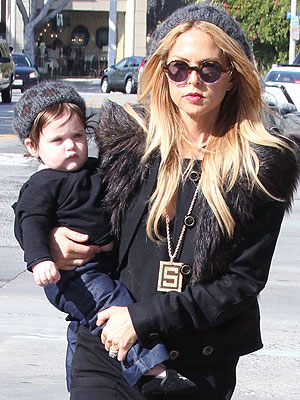 GSI Media
Like mother, like son!
On Feb. 18, we spotted Skyler Berman catching a ride with mom Rachel Zoe while on a lunch date in Beverly Hills.
And, we couldn't help but notice the coordinated pair were both sporting Eugenia Kim's Evelyn leopard beret ($165).
To round out his cozy hat, the celeb stylist dressed her soon-to-be birthday boy in a black top, dark jeans and Ralph Lauren's Velvet Skull and Bone Slippers.
Love Skyler's mini polish? You're in luck. We've rounded up similar items — all under $17!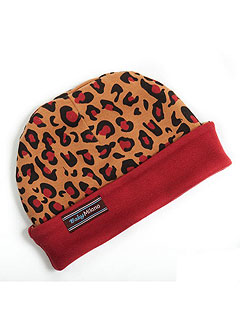 Courtesy Baby 'n' Toddler
Beanie
Finding a stylish leopard print beanie was hard. But, finding a gray leopard print beanie was even harder.
Luckily, we were able to track down an equally cute option — Baby Milano's Leopard Print Baby Beanie ($10), which features a red and tan print and reversible solid black lining.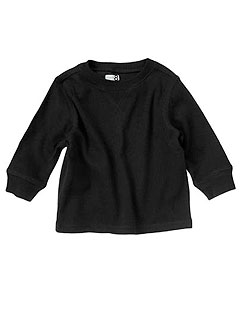 Courtesy Crazy 8
Top
Spring has almost sprung, but for those last few chilly days keep your little guy toasty in Crazy 8's Thermal Tee ($3.50).
Available in black, ivory or gray, the textured tops are oh-so soft and warm.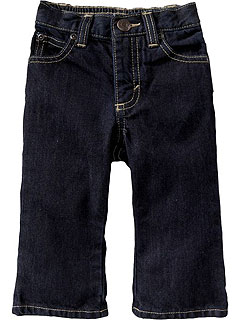 Courtesy Old Navy
Jeans
Old Navy's Dark Wash Bootcut Jeans ($17) are a baby/toddler must-have. Not only are they perfect for playground playdates, but they also work for dinners out with mom and dad.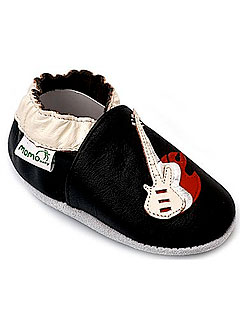 Courtesy JC Penney
Shoes
From the soft leather uppers to the ultra suede soles, Momo Baby's Guitar Baby Shoes ($17) are just the right footwear for your wobbly walker.
— Anya Leon