Julia Roberts: My Kids Don't Watch My Movies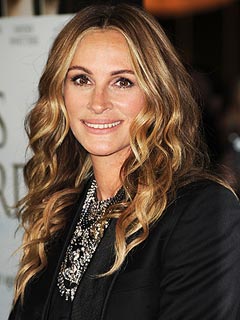 Steve Granitz/WireImage
Julia Roberts' kids don't watch her movies – yet.
She's starred in countless films, but according to the actress, it will be a while before her kids get to see any of them.
Roberts's three children, 7-year-old twins Hazel Patricia and Phinnaeus Walter and 4½-year-old Henry Daniel, will even have to wait to see her latest film, family flick Mirror Mirror.
"I think they are [too young] considering the part that I play," Roberts, 44, told reporters at a press conference for the film, in which she plays Snow White's evil Queen.
"We have a pretty rigid viewing feeling in our house," she says of her policy with her husband, director of photography Danny Moder, about exposing their kids to their work.
"We'll find our right time that will be happy and joyous for us to share that all together, but it probably isn't in two weeks."
For now, her three kids don't watch many movies or TV shows at all.
"Those nice, cozy, very short hours before bed, we just really spend together as a family talking and sharing the day and reading books, and really, before you know it, it's time for bed," she shares. "Part of it is there's just not time for that. We would prefer something different in that time."
Rather than spending family time gathered around the television set, Roberts and Moder share story time with their children.
"We're more book people in our house," she explains, adding that her family is interested in "stories and poetry and talking, sharing ideas."
Which isn't to say the actress is entirely opposed to her kids watching TV.
"They do get to watch some things," she says. "But for us, we just feel there's a real time and a place for it."
— Jessica Wedemeyer