Wittlebee: A Monthly Style Service for Kids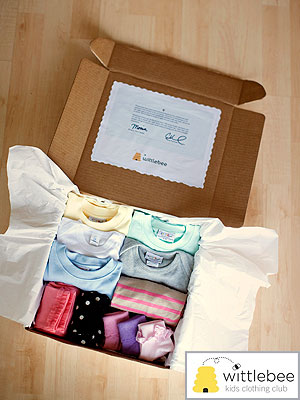 Courtesy Wittlebee
There's nothing like stocking up on new clothes for your little ones — only to find they've outgrown them all a few weeks later.
So what if you could occasionally swap out your older styles for ones that fit?
Wittlebee's newly launched clothing club just might be the answer to your dilemma.
For $39 a month, parents can sign up to work with an assigned stylist who will take notes on everything from your climate to your tot's color preferences.
Then, the company will ship you a box of mini staples (tees, leggings, socks, etc) that perfectly fit their little lifestyles.

Best of all? Most items are from well-known, quality brands including Gap, Carter's and American Apparel.
So, say goodbye to dressing room madness and hello to your local mailman. To sign up for your first package, visit wittlebee.com.
— Anya Leon