Happy Birthday, Barbie!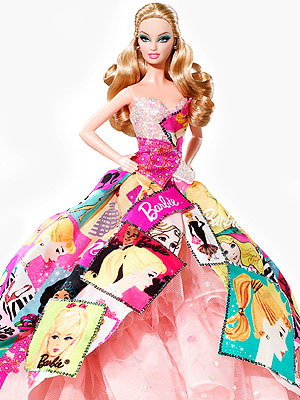 Courtesy Barbie
Cultural icon? Pretty plaything?
Whatever your thoughts about Barbie, it's clear she's here to stay.
Today, the world's most famous doll celebrates her 53rd birthday and she still doesn't look a day over 17.
So, we decided to wish her well by sharing a few fun facts with our Moms & Babies readers. Check them out below:
Barbie's full name is Barbara Millicent Roberts and she was first introduced to the market on March 9, 1959.
Not alone for long, Barbie's dreamy boyfriend, Ken, debuted in 1961.

Now selling for $20 to $45 each, the first doll retailed for a whopping $3. And the best-selling doll of all time is the Totally Hair Barbie, which was introduced in 1992.
For more cool Barbie news, go to barbie.com.