Tiny Tillia Debuts Adorable Lifestyle Collection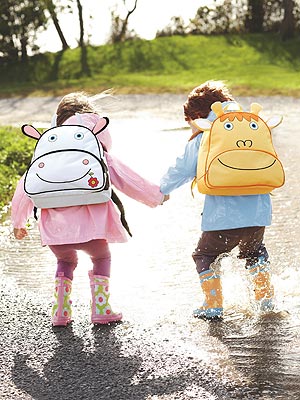 Courtesy Tiny Tillia
As if we weren't already in love with their sweet-smelling kids body care line, Tiny Tillia has launched an adorable collection of lifestyle products.
It includes everything from animal-themed backpacks ($18, left) and raincoats ($30) to hip boat shoes ($20).
Literally, their online boutique is a now one-stop shop for moms, babies and toddlers.
Other standouts include the gray Fleece Coverall ($20) with giraffe feet and the plush Learn to Dress Toy ($20), which teaches mini hands how to master the art of zipping, pulling and snapping.
To see or shop the full collection, go to tinytillia.com.