Review: Dyson Hot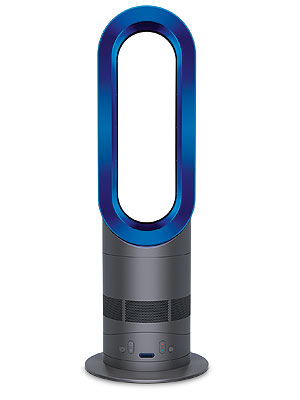 Courtesy Dyson
When there's a little baby in the house, it's nice to know things will be warm and toasty during a cold winter.
And with just a touch of a button, Dyson's new Hot ($400) is just the thing to keep rooms at exactly the right temperature.
In their typical "they've thought of everything" way, the company has created the most amazing heater we've ever seen.
Not only does it come with temperature control, tip-over automatic cut-out and a remote control, but the bladeless design makes it really easy to clean.

An extra feature we love: No funky smells because the fan doesn't get any hotter than the burning point of dust.
So if you're looking to heat up a room in a safe and sleek way, this is the product for you. Added bonus: It doubles as a fan during the summer months.
— Stephanie Slate