Mini Must-Have: Sunday Urban's Luxe Blanket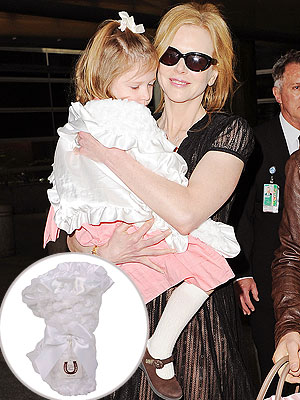 Ben Dome/Pacific Coast News
It's a wrap for Sunday Urban!
On Feb. 29, we spotted the 3½-year-old cuddled up to mom Nicole Kidman as they made their way through LAX airport following a morning flight.
And as if Sunday's sleepy stare wasn't cute enough, we also couldn't help but notice her cozy Max Daniel Baby Throw Rosebuds & Satin white blanket ($58) around her shoulders.
Incredibly soft and warm, the mini wraps are perfect for snuggling up with your little one.
It's no wonder stars including new mom Jennifer Garner and Jennifer Lopez are such fans!
For more colors and to shop, visit maxdaniel.com.

— Anya Leon