Fab Sale Round-Up: Gilt Groupe, Treehouse Tykes and More!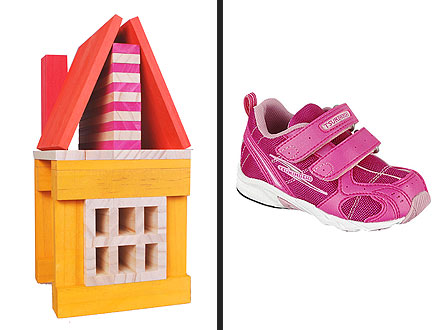 Courtesy Gilt Groupe
Next week, Gilt Groupe is hosting a fab Easter sale (2/27) worth checking out. You'll find loads of chic toys, gear, footwear and clothing from Oxo Tot (3/5), Phil&Ted's (3/5), Honeyami (3/7), Citiblocs (3/7), Tsukihoshi (3/8) and more.
Our picks: The Citiblocs 200 Piece Hot Colors Buildings Set (now $30, originally $50) and the Tsukihoshi pink sneakers (now $26, originally $50), above.
Not a member of Gilt? Use our exclusive link to sign up.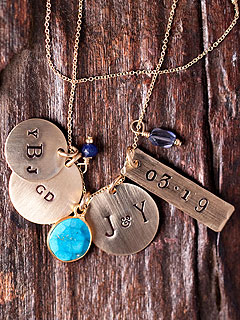 Courtesy 3 Sisters
3 Sisters: Treat yourself to some pretty accessories at this chic e-boutique. They're offering 20 percent off when you enter code: lovebug at checkout.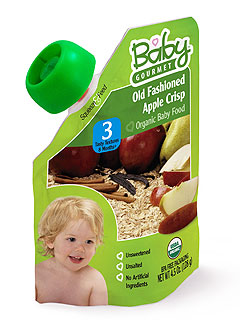 Courtesy Baby Gourmet
Baby Gourmet: Time to stock up on this company's yummy organic baby food. Right now, they're 35 percent off at Amazon.com.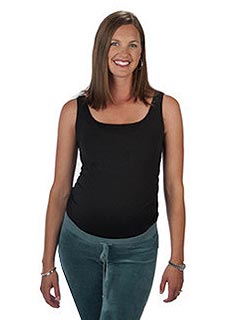 Courtesy Bashful Bump
Bashful Bump: Moms-to-be can now stock up on this company's comfy maternity bodysuits. They're offering Moms & Babies readers an exclusive 20 percent off discount. Just enter code: PEOPLE2012 at checkout.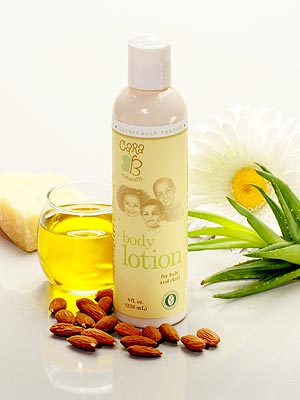 Courtesy Cara b Naturally
Cara B Naturally: This affordable and sweet-smelling baby body care collection is now available at Target.
And for a limited time, the products will retail at a promotional price. Find stores that carry the line in your area at target.com.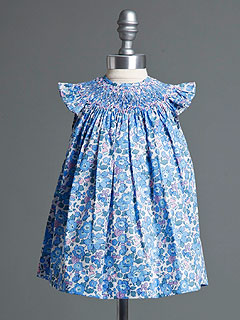 Courtesy Chic Child
Chic Child: This children's e-boutique features a well-edited mix of luxe baby/kids brands. And until March 11, they're hosting a sale on select items from Baby Bespoke's heirloom-worthy spring 2012 collection.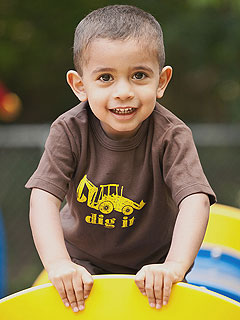 Courtesy K&J Sun Protective Clothing
K&J Sun Protective Clothing: Winter is here! But you still need to protect your tots from the sun's harmful UV rays. We love this company's adorable 100 percent cotton tees. Created by a board-certified dermatologist (and mom-of-two), they provide UPF 50+ sun-protection with no added chemicals.
Right now, they're offering 35 percent off when you enter code: back2school at checkout. With this kind of deal, we're snapping up the super cute Dig It T-shirt ($25) for our little guy.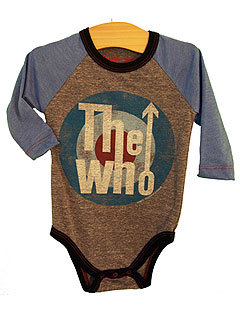 Courtesy Lil' Swanky
Lil' Swanky: This upscale children's e-boutique just received its first shipment of Appaman's cool spring collection. And to celebrate, they're offering 20 percent off all sale items including this adorable Rowdy Sprout The Who Onesie ($22.40 with discount). Just enter code: SWANKY at checkout.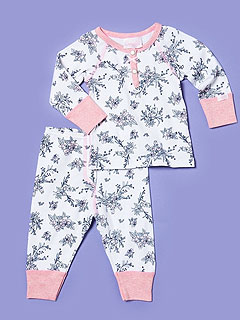 Courtesy Little Rue
Little Rue: Rue La La's brand new kids department is loaded with fun goodies for your tots. Check out what's coming up next week:
2/27 — Tutu Couture, Tea Collection, Coccoli (left), 3/6 — Fancy Nancy, 3/8 — Kettler, 3/9 — Freckles and Kitty
They're also offering a great deal on shipping, The Rue 30. Each member pays an initial shipping charge of $9.95 and then for the next 30 day period, any items purchased on ruelala.com, no matter the brand or volume, will be shipped via standard shipping for free, subject to certain restrictions.
Not a member? Make sure to sign up at ruelala.com/peoplemagazine.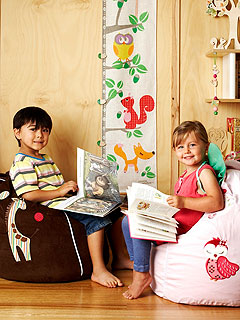 Courtesy The Mini Social
Mini Social: Check out what's coming up on this chic kids sample sale site:
3/4 — Scholastic Books and Mudpuppy, 3/5 — Cici Art, Alejandra Kearl and Painted Owl, 3/6 — Lito Pito, Cocoon Couture (left) and Twin Sisters, 3/7 — Mini & Maximus, Kumquat and Simply Good, 3/8 — B'Amici, Parade Organics and 2 Crystal Chicks, 3/9 — Surface to Air, Creative Toyshop and Kiwi Crates, 3/10 — Baby Warehouse Sale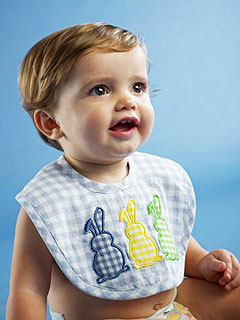 Courtesy Mud Pie
Mud Pie: Looking for an adorable Easter gift? Now through March 31, they're offering free personalization on all Easter products (a $10 value). Just enter code: PERSEAS at checkout. You'll find everything from a fun carrot knit hat to a cute gingham bib for that special "little" someone.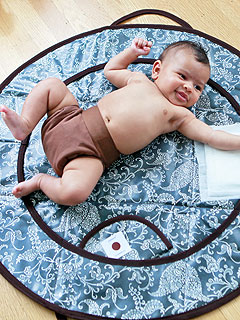 Courtesy of Patemm Pad
Patemm Pad: This company's award-winning changing pads are a mommy must-have. Want one? Right now, they're offering our readers an exclusive Friends, Family and Fans discount. When you enter code: PEOPLEMAG, you'll receive 28 percent off your order.
For a sneak peek of their Spring Collection and information on deals, sales and exclusive prints, make sure to Like them on Facebook at facebook.com/patemmpad.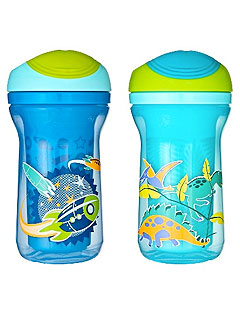 Courtesy Tommee Tippee
Tommee Tippee: Love this mommy and baby brand? You'll be happy to know, the company's products are now available at Target. For more information, go to facebook.com/TommeeTippeeNorthAmerica.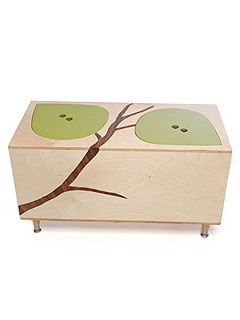 Courtesy Treehouse Tykes
Treehouse Tykes: This kids sample sale site not only features great deals on fun and stylish family finds, but they also give back to the schools of your choice.
Check out what's coming up next week:
3/5 — Teach My Baby learning kits, Nature's Baby Organics and Tokidoki Bambino, 3/6 — Teach My Preschooler learning kits, Mod Mom Furniture (left) and Pylones, 3/7 — Riley handcrafted cloth dolls, Wrapadoo Girls and Funkshades, 3/8 — The I Like Book, Keeki Pure & Simple and Eat to Win games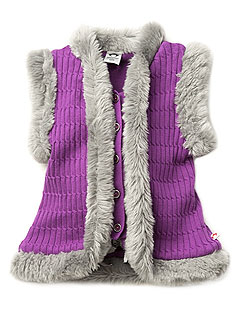 Courtesy West Village Kids
West Village Kids: They're having a huge winter sale, with styles up to 80 percent off. Added bonus: Free shipping when you spend $100 or over.