Happy Birthday, Dr. Seuss! Plus, The Lorax In Theaters Friday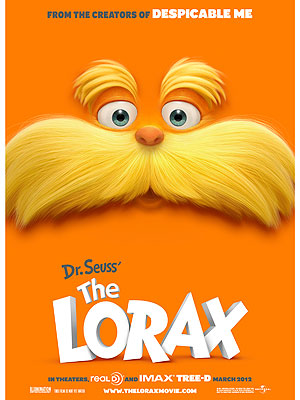 Courtesy Universal Pictures
What is that, you say? The Lorax is hitting theaters Friday!
Danny Devito, who lends his voice to the lovable Lorax, is joined by stars including Zac Efron, Taylor Swift and Betty White for Dr. Seuss's classic story of a young boy's journey to find the one who talks for the trees.
But that's not the only thing to celebrate this month. PBS Kids is also hosting a celebration in honor of the children's book author's Mar. 2 birthday.
On Friday, the network will air a two-hour The-Cat-In-The-Hat-A-Thon, featuring two brand new episodes of The Cat in the Hat Knows A Lot About That!.
You (and your little ones!) can also view all four episodes at PBSKIDS.org/video. Plus, check out our review here.
— Anya Leon