Mini Must-Have: Kingston Rossdale's Hip Helmet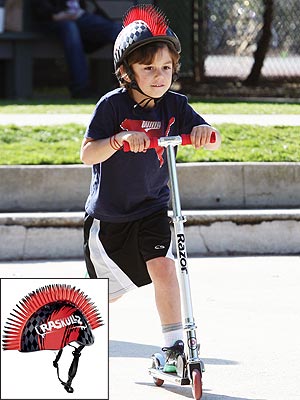 Splash News Online, Courtesy Raskullz
Kingston Rossdale is scooting — in style!
On Saturday, we spotted the 5½-year-old wheeling around a Santa Monica, Calif. park while attending a party with mom Gwen Stefani.
And, we couldn't help but notice his oh-so cool safety gear.
After a little digging, we found out the mini roadster is sporting Raskullz's Mohawk Helmet ($25).
Love it? Thanks to the fun black and red spikes, your pint-size rider is sure to stop (sidewalk!) traffic in this hip headgear.
— Anya Leon