Sienna Miller Debuts Baby Belly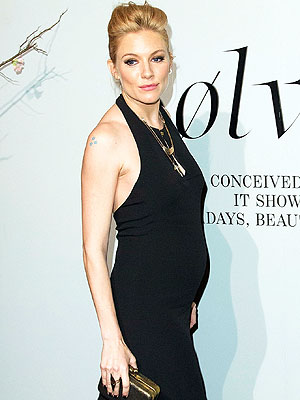 Ben Hider/WireImage
Bump alert!
Sienna Miller, who is reportedly expecting her first child this summer with boyfriend Tom Sturridge, stepped out Tuesday night in Hugo Boss's form-fitting black dress, which clung tightly enough to reveal the British actress's baby belly.
Miller, 30, was attending a fashion video exhibit by Solve Sundsbo in New York City.
Despite the fact that the event was held on Valentine's Day, Sturridge did not attend with Miller.
Last week, Miller was photographed in London wearing a diamond ring, prompting rumors that she and Sturridge are engaged, according to the Daily Mail.

But neither has confirmed the status of their relationship nor officially confirmed news of her pregnancy.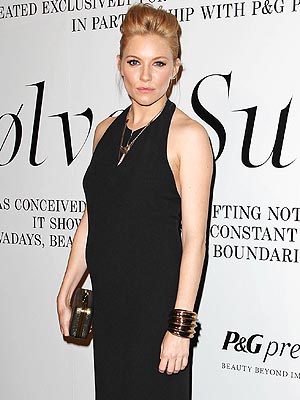 Kristina Bumphrey/Startraks
–- Liz Raftery