Michael Weatherly: Prenatal Classes Like a 'Horror Movie'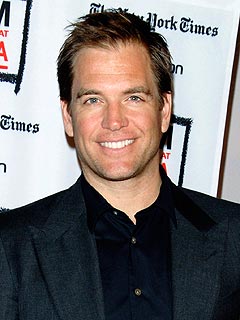 Beck Starr/FilmMagic
Dad-to-be Michael Weatherly has seen the previews — and he's not exactly looking forward to the feature event.
The NCIS actor is expecting a baby — a girl they plan to name Olivia — with wife Bojana Jankovic in April and has been busy preparing himself for the delivery room.
"Here's the thing, when I went to a prenatal class it was like going to a drive-in horror movie," Weatherly, 43, jokes to PEOPLE.
"I saw things in that class at 9:30 in the morning … it was the Alien meets The Exorcist."
And while he "can't wait to have a daughter," Weatherly isn't so keen on the idea of watching his wife suffer through labor. "I'm not totally excited," he admits.

"I don't ever want my wife to be in any kind of pain and I understand the arrival of a child … that's not an easy one, that's going to take a little time."
But, promising he will be by Bojana's side to welcome their baby, Weatherly raves he couldn't be more proud of his "beautiful" partner.
"[She's an] internal medicine doctor, pregnant, working 30-hour shifts, craziness," he says. "She's my hero, she's my savior, and, man alive, I hope she never sees this because she'll just punch me in the baby maker."
Weatherly is also dad to son August, 16, with ex-wife Amelia Heinle.
— Anya Leon