So Cool! 4 Moms's Origami Stroller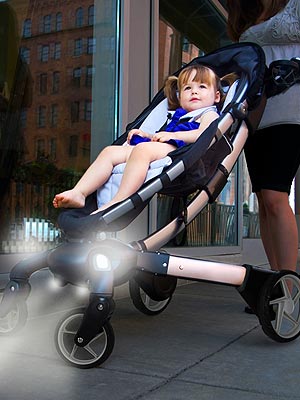 Courtesy 4Moms
It's not often you find baby gear at the Consumer Electronics Show (CES), but that didn't stop 4moms from debuting their new, high-tech Origami stroller ($850) there last year.
And, rightly so. Not only does it have a smooth ride, but it's the first-ever power folding model available meaning it opens (and closes!) at the push of a button.
It also features a LCD display screen, running lights and a built-in generator so you can charge your cell phone while you're on the go.

Available in blue, black, green, red and silver, it's already a celebrity fave.
Last week, we spotted new mom Melanie Brown pushing daughter Madison around in it while the family spends time in Sydney, Australia.
Want to see how it works? Check out the cool video below: