Join Moms & Babies on Pinterest!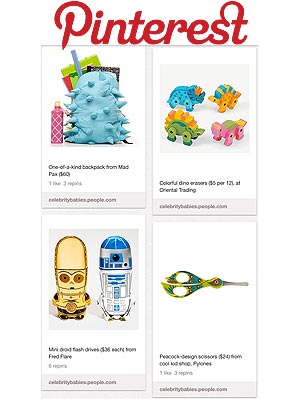 Courtesy Pinterest
Are you a member of Pinterest?
Keep up with the latest kiddie fashions, recipes, home décor and toys on our official Moms & Babies profile.
We've pinned everything from adorable cupcakes (sheep, anyone?) and sleek strollers to retro toys and baby couture.
There's even a whole board dedicated to stylish mom-to-be clothing.
Join us at pinterest.com/peoplemoms/.