Nickelodeon Launches New Franklin and Friends Show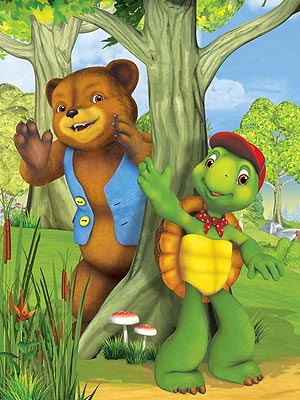 Courtesy Nickelodeon
Your favorite pre-school aged turtle is back with a brand new CG-animated series.
Premiering Feb. 13 on Nickelodeon, Franklin and Friends explores a more grown-up Franklin who has developed new skills, overcome some of his fears and deepened his relationships with his Woodland pals including Bear, Beaver, Rabbit and more.
"Franklin is older, wiser and coming out of his shell in this updated version that encourages kids to learn from their mistakes and discover the world around them," says Teri Weiss, SVP, Nickelodeon Preschool.

As always, the popular show will continue to highlight the importance of family, friendship, community, personal growth and helping others — all great lessons for your little ones.
For more information on the new series, go to nickjr.com/franklin.com/. And for a sneak peek of the first episode, click here.