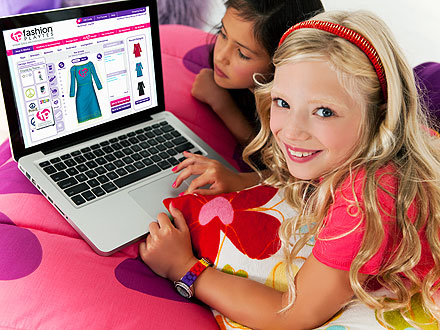 Courtesy Fashion Playtes
Good news for your future fashion designer: Her sketches may just hit the runways (or school halls!) sooner than she thinks.
With the help of Fashion Playtes, an online site that allows kids to be the masterminds behind their custom clothes, little girls can take their lookbook ideas from paper to fabric in a flash.

After choosing a blank clothing canvas (anything from tops and bottoms to jackets and dresses!), she can add her own personal touch with splashes of color and fun detailing. She can even include her own custom-made label to the outfit before saving it to her collection.
And if your designing diva hits a dead end, the company's line of basic starter pieces — including the Littlest Pet Shop — can help get her inspired.
Ready for her to rock the fashion world? Set her up at fashionplaytes.com.
– Anya Leon