Erica Cerra Expecting First Child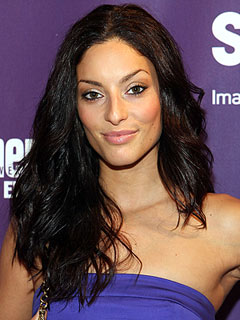 Chelsea Lauren/WireImage
There's a baby on the way for Erica Cerra!
The Eureka star, 32, and husband Raffaele Fiore are expecting their first child — a delivery surprise — in late May, her rep confirms to PEOPLE exclusively.
"I am so thrilled I am going to be a mother. I fall in love a little more each time my baby moves," Cerra tells PEOPLE.
"So far pregnancy has been a breeze," she continues. "Sciatica can be difficult, otherwise I have been very fortunate. Ultrasounds are probably my favorite — being able to see my little one. It's all an amazing experience."
The actress, who has also appeared on The L Word, married her high school sweetheart in November 2010. The couple reside in Vancouver.

— Sarah Michaud