Neil Patrick Harris, David Burtka: Kids Were Always In Our Cards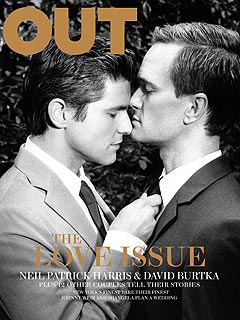 Courtesy OUT
Since their very first date, Neil Patrick Harris and David Burtka knew they'd be one day telling their kids the story of, "How I met your father."
Appearing on the February cover of Out magazine together, both the How I Met Your Mother star and Burtka reveal children were in the couple's cards from the start.
"Even on that first date, we talked about kids. If he hadn't wanted kids, I don't think we'd be together," Burtka, 36, says.
"I always thought that family was the most important thing in life, and no matter what I do, whether being a chef or an actor or a dancer, being a dad is what I do best."
With the discussion of kids already on the table, Harris shares that with the years quickly passing by, the pair finally made the decision to take the plunge into parenthood and welcomed twins Gideon Scott and Harper Grace in 2010.
"We both agreed that if we wanted to have kids, we didn't want to do it super late in the game," Harris, 38, explains.

"We wanted our parents to enjoy the process and to be young and vibrant enough to throw a ball with them or to chase them around without using a walker."
Declaring himself "the maternal one in the relationship," Burtka — who never missed a nighttime or morning with the twins during their first year — balances between the babies and his other interests, but admits his main focus is on fatherhood.
"I think it's important to have other lives and feed your relationship, but it's also important that your children are raised by you," he says.
As for their name choices? "We named Gideon after an artist we collect, Gideon Rubin, and Harper after Harper Lee. To Kill a Mockingbird is one of our favorite books," Burtka adds.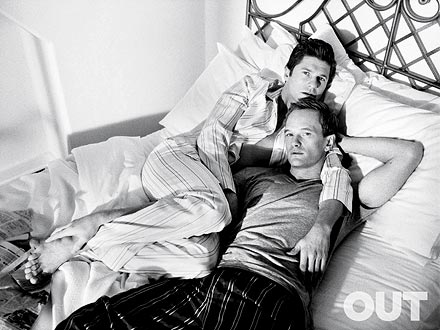 Courtesy OUT
— Anya Leon