Help Jessica and Ashlee Simpson Design a T-Shirt for Charity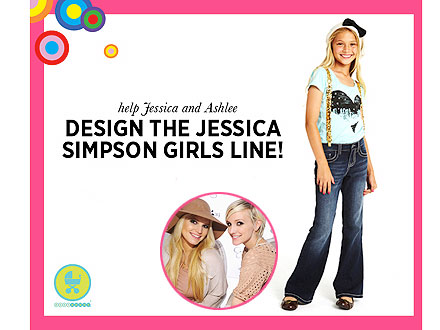 Courtesy Jessica Simpson Collection, Inset: Jamie McCarthy/WireImage
Calling all artists, big or small! Mom-to-be Jessica and Ashlee Simpson want your help designing a T-Shirt for their back-to-school girls collection. To enter, submit your artwork to jessicasimpson.com/babybuggy.
The winning design will be selected by the designing sisters and Baby Buggy founder Jessica Seinfeld. And a portion of all proceeds will be donated to Baby Buggy. So not only will your creation be featured in their line, but it will give back to a wonderful cause.
Just hurry up! Today is the last day to enter.